EBAYOM Partners in Crime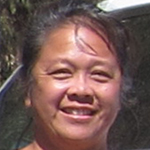 Cathy Fong, Summer Program Director


Cathy Fong has been a member of CPC for over 30 years, serving as a Sunday School teacher, choir member, and a member and director of the original Harmony Ringers Handbell Choir. Mrs. Fong is a teacher in the Alameda School District and recently completed her Master's Degree in Education.
Rick Leong, Pastoral Intern

Rick Leong
grew-up and was a member at CPC until the mid-1980's when he entered college. He met his wife Kathy in the youth group at CPC and they have been married now for 30 years! Rick recently retired from East Bay Municipal Utility District (EBMUD) after a 30-year career and completed his Master of Divinity degree at Fuller Theological Seminary, following a call he sensed to chaplaincy ministry. Rick is excited to return to CPC after so many years and looks forward to discovering how God will teach him, as he becomes a ministry partner with CPC in 2019. He looks forward to renewing relationships and meeting many more new friends at CPC.