EBAYOM Partners in Crime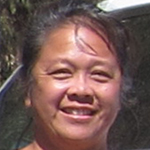 Cathy Fong, Summer Program Co-Director


Cathy Fong has been a member of CPC for over 20 years, serving as a Sunday School teacher, choir member, and a member and director of the original Harmony Ringers Handbell Choir. Mrs. Fong is a teacher in the Alameda School District and is currently working towards her Master's Degree in Education.
Dolores Rhoads, Summer Program Co-Director

Dolores Rhoads
is CPC's Harmony Ringers Handbell Choir Director, and the Chime Time Children's Chime Director, in addition to being involved with the EBAYOM Summer Program since 2011
. An accomplished musician, Ms. Rhoads tunes pipe organs and is also a substitute teacher for the San Leandro and Alameda School Districts.